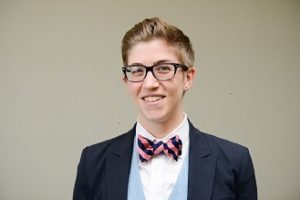 Erica T. Healey-Kagan, Esq. is a Junior Partner at The Kurland Group. She received a B.S. in Policy Analysis and Management from Cornell University in 2005 and a J.D. from Brooklyn Law School in 2008, and joined The Kurland Group in 2009.
At Brooklyn Law School, Erica served as an Edward V. Sparer Public Interest Fellow, the Managing Editor of the Brooklyn Journal of International Law, Co-Chair of OutLaws, and a member of the Moot Court Honor Society.  She also published a Note entitled "Morality v. Reality: The struggle to effectively fight HIV/AIDS and respect human rights" analyzing various approaches to HIV/AIDS prevention worldwide.
Erica is a member of the Advisory Boards of the LGBT Law Project at the New York Legal Assistance Group (NYLAG) and the New Leaders Council (NLC).  She also serves on the Board of Directors of  the Cornell Association of Class Officers (CACO), and is a member of the Cornell University Council and the President's Council of Cornell Women (PCCW).
Erica is the Past President of the Board of Trustees of the Cornell University LGBT Alumni Association (CUGALA), a former co-chair of the Young Leaders Council of the LGBT Community Center of New York and member of the LGBT Rights Committee of the New York City Bar Association.  She has also worked with a number of non-profit advocacy organizations, including New York Civil Liberties Union Reproductive Rights Project. South Brooklyn Legal Services Foreclosure Prevention Project, Empire State Pride Agenda, Amnesty International, and NARAL Pro-Choice New York.
Erica is a member of the LGBT Bar Association of Greater New York, the New York City Bar Association, and the New York State Bar Association, as well as a member of the Park Slope Food Coop.
Educational Background
Brooklyn Law School, J.D., 2008; Cornell University, B.S., 2005.
Court Admissions
State of New York
District of Columbia
Southern District of New York
Eastern District of New York
Second Circuit Court of Appeals
Supreme Court of the United States
Legal Honors/Awards
Oxford University Press Law Division Award; CALI Excellence for the Future Award in Civil Procedure I; and the Sandy Pollack Award of the Tompkins County Human Rights Commission.
Legal Publications
Morality v. Reality: The struggle to effectively fight HIV/AIDS and respect human rights, 32 Brook. J. Int'l L. 1201 (2007).